Do you have a lot of junk or trash that needs to be removed?
This can seem daunting if you do it yourself – especially if there's quite a bit of material.
Many people opt for professionals to take care of this job. To get this job completed, you can rely on junk removal companies.
If you're considering this service, you may be wondering about junk removal costs.
Many factors can affect the price of this service.
This article will outline those factors, the benefits, the cost, and what you should look for.
This will help you narrow down your options and make the investment.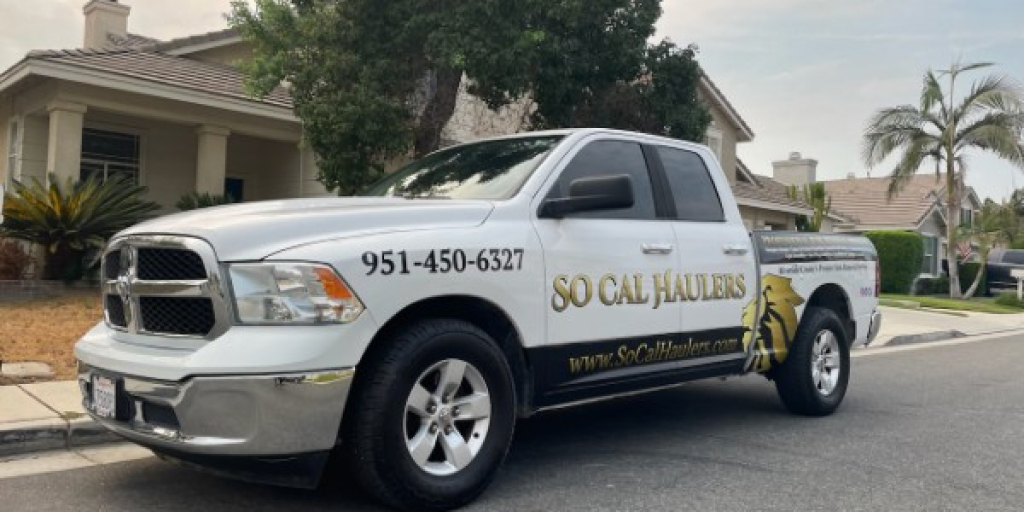 What Is Junk Removal Services?
The term "junk" is quite generic.
This may be confusing when you consider hiring this service.
However, it's generic for a reason!
Junk removal companies can do it all.
If you catch yourself saying, "I want all my stuff removed" and to get rid of your unwanted items, this is the service provider for you!
Essentially, these companies provide trash removal services and remove items, such as construction waste, scrap metal, residential trash, yard debris, and more.
Junk haulers can often provide curtsied pickup.
Items Included in Junk Removal
If you require commercial junk removal or construction waste removal, then it's time to consider a professional junk removers.
Junk removal companies will remove many items, such as construction materials and more. The only thing we can't assist with is hazardous waste. We can remove junk, such as:
Furniture
These companies can haul away mattresses, couches, kitchen tables, desks, beds, and more. Because furniture can be quite bulky, the cost to remove it can vary greatly. However, you can avoid the heavy lifting and a trip to the local landfill by investing in waste removal costs.
Exercise Equipment
Items such as treadmills and ellipticals can be a pain to remove. Let your local junk removal company do it for you! Having someone haul away junk is the way to go! If it can still be used, your junk removal company may consider bringing it to a local charity, such as the Salvation Army. Otherwise, it may just be dropped off at the local dump.
Appliances
Appliances are quite heavy and bulky. Because of this, they often aren't a good option to dispose of in dumpster rentals. Instead, you can schedule curbside pickup. Appliances that we can remove includes fridges, stoves, ovens, washing machines, and dryers. A removal service may consider donating functioning appliances to charities or people in need. This is a great way to feel positive about your investment!
Household Junk
If you have too many trash bags that you need, your junk removal service can take care of it. To a company such as ours, this is the same job as removing appliances or furniture. If you don't have many household goods to remove, you may just get the minimum charge. This can lower your waste removal costs!
Electronic Waste
Have us remove items such as laptops, old cellphones, and televisions. Electronic waste is referred to as e waste. E waste has to be handled carefully. E waste disposal must destroy these items appropriately. Because of this, it's a good idea to hire a professional junk remover.
Yard Waste
Junk removal services can take garden waste and landscaping materials, such as yard waste. Yard waste will include other organic matter, such as food waste. This is an excellent option to haul away junk that is hindering your curb appeal.
Hot Tubs
Add to the convenience of your day and let your local junk removal company throw out old hot tubs. The cost to remove a hot tub may be increased. This is because it may take up more truck load volume. How much space your items take will have an impact on the final price.
Clothing
When you outgrow clothing, get it removed accordingly. Your local waste management company can help! Instead of getting a dumpster rental, we can look at what needs to be donated. This minimizes your ecological footprint.
Tools
Tools can be heavy! Get them removed with junk removal.
Construction Debris
If you have a commercial construction job, most junk removal companies can help. Our trash removal can take care of construction debris and construction materials. Example of construction debris is leftover drywall, wood, shingles, and more.
Items Not Included In Junk Removal
Many junk removal companies will not transport oil, fuel, pharmaceuticals, ammunition, fireworks, and other hazardous materials. Examples of hazardous waste include:
Fluorescent Light Bulbs
Fluorescent light bulbs have a unique component in them that categorizes them with other hazardous materials. Because of this, you may want to look into other waste management options.
Paint
Paint, such as latex paint, cannot be disposed of with full service junk removal. Latex paint contains harmful chemicals that require different disposal.
Ammunition
We cannot provide waste removal for anything that could possibly explode. This includes ammunition.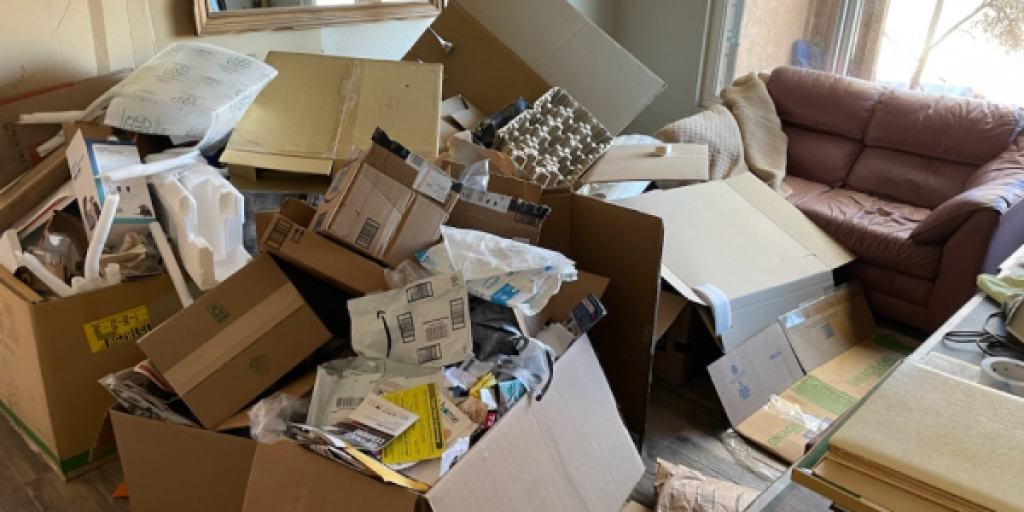 Junk Removal Company Factors That Affect Price
Have you found yourself wondering, "How much does junk removal cost?"
There are many different things that a junk removal company will take into consideration. This will affect the average cost. These factors can cause a fluctuation in the junk removal price list.
It's important to note that there is even a dumpster rental cost to remove junk. This method of trash removal rivals most junk removal companies. Though you may save money, you won't save your personal labour. If you want full service junk removal, then this is the way to go.
Factors that change junk removal pricing include:
Demand
There may be a higher demand for this service, depending on the season.
This can alter how much junk removal services charge.
If many people need trash or junk removed, your removal cost will go up. Despite this, we believe that a junk removal job is a great investment, as it will manage your junk removal and save you time and energy.
Price of Gas
As gas prices fluctuate, so do vehicle-related services.
The company you hire will fill and maintain the vehicle used to transport your waste.
If gas prices are substantially higher, that cost will come from their overall profits, thus altering the average cost of their services.
To save money, wait for gas prices to go down before hiring a junk removal companies.
Disposal Fees
Another factor that is out of the control of the junk removal company is the disposal fees.
Landfills, dumps, and recycling centers will have different costs associated with using their services.
This is no different than with dumpster rentals.
Amount of Junk
The amount (and type) of junk that you need to dispose of will play into your overall cost.
More junk requires more men or longer hours for their staff to work.
Furthermore, you may need several trips to the landfill.
This results in more disposal fees and an increase in gasoline prices.
Many junk removal services, such as SoCal Haulers and Junk King, will provide junk removal pricing based on how much space the junk takes up. If you have a full truckload, it will increase the rental cost.
Hazardous waste is also more expensive to remove. If you have any of these items, we can assist you in where to dispose of this.
Administrative Fees
Like with most professional services, there are administrative fees required.
This covers the cost of bookkeeping, overhead, and marketing.
This will be worked into your fee and typically is a static number that will not change. This will be worked into the average cost of full service junk removal.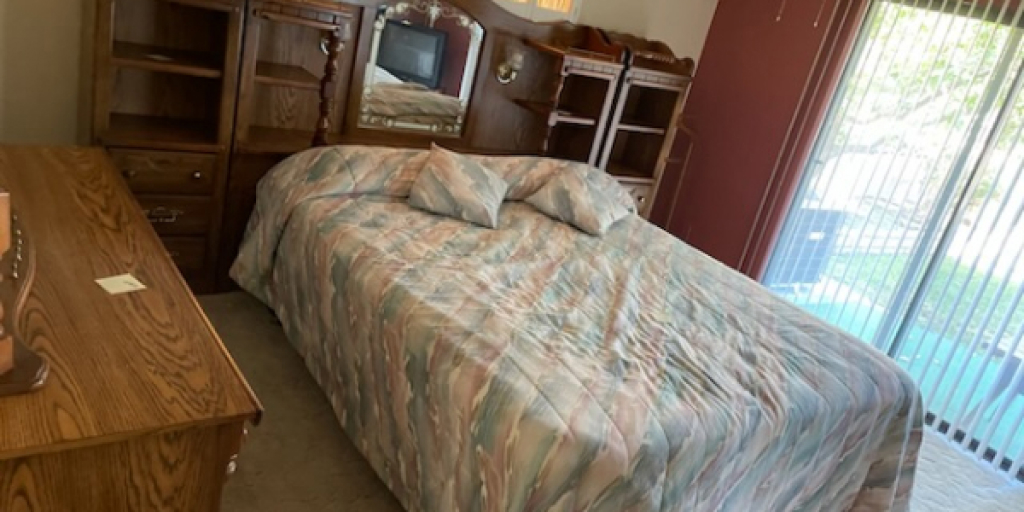 Benefits of Junk Removal Prices
Now that you know what can change your junk removal prices, you may wonder about junk removal's benefits.
Many people find this service to be a worthwhile investment.
Some of the primary benefits of junk removal are:
Use of Equipment
Junk removal can get heavy and bothersome. Equipment to assist in this job can be necessary! However, many people don't have heavy-duty equipment on hand. If you have some large junk that requires equipment, you may opt to have the professionals do it.
Save Time
As a homeowner or business owner, your time is precious. Completely clearing a space, loading up junk, and disposing of it can be timely. Many people don't have the time or patience for this. Luckily, the professionals can save you that time! If you believe your time is worth more than the estimate you receive, then it will be an easy investment.
More Manpower
If you are moving out of a home or disposing of a lot of trash, it can be quite a daunting task. Professional junk removal companies can have multiple employees that they can utilize. This can minimize a several-hour job.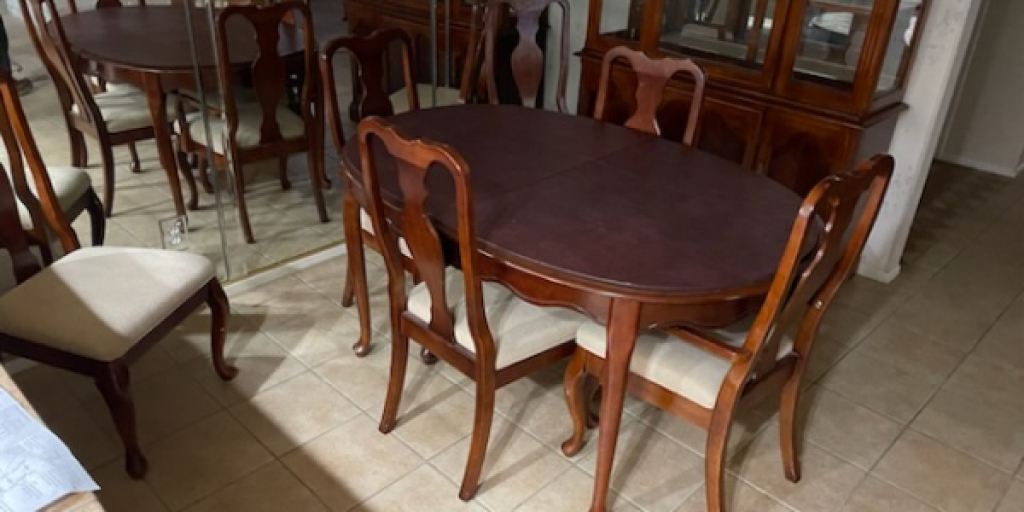 Average Cost 
We'll discuss the average cost once you have all the necessary information.
Junk removal companies factor in everything previously discussed.
This means that it isn't a direct fee that you can expect.
To get an accurate estimate of our junk removal prices, call us at (951) 450-6327.
Generally, you can expect to pay around $450 per garbage truck.
It's important to note that there are no free junk removal services, unless you want to leave your used goods on the curb. That way, other people can pick it up and use it. Otherwise, there are junk removal costs associated with all of your options.
Even dumpster rental is an expensive form of waste removal, and your regularly scheduled garbage pickup is added onto your monthly utility bill and may have a one time setup fee.
Factors That Affect Pricing
There are many factors that can affect the pricing. This includes:
Size of Load
Some companies will charge you depending on how much of the truck you fill up.
For example, if you have 80 square feet worth of junk, you can expect to pay upwards of $570 for that load. 
Majority of junk removal services will base their pricing on the size of load.
The Company That You Choose
We recommend calling your local junk removal companies and asking for a quote.
The pricing may vary slightly depending on the company.
Once the business understands what you need to be removed, they can often give a reasonable estimate.
This will allow you to budget for what this service will cost.
Make sure to opt for a reputable company that is upfront about junk removal costs. There is no thing as free junk removal services.
Look into the Better Business Bureau to find a company that you can trust.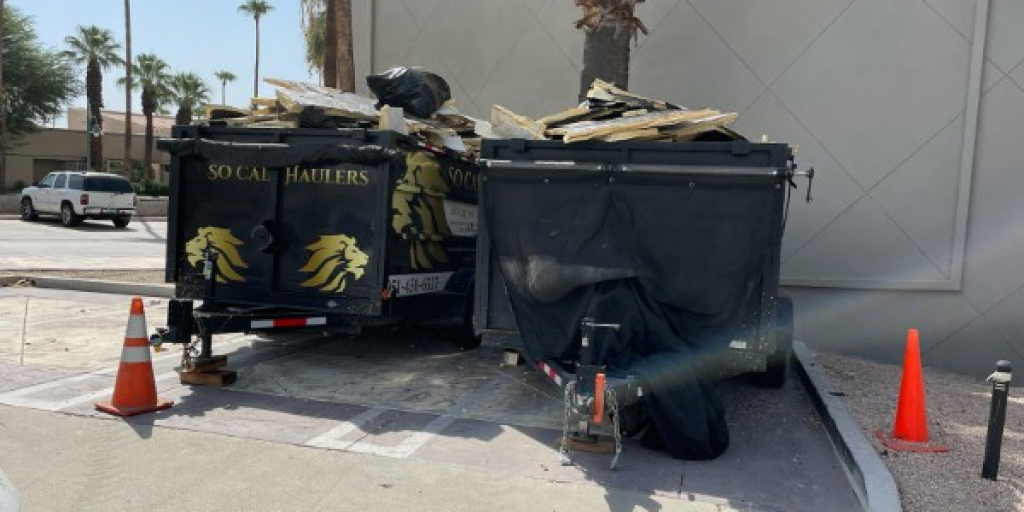 Tipping
Should you tip junk haulers? This is a question we get a lot. While it isn't required, it is greatly appreciated. We often are asked how much to tip. As a general rule, we say 15-20%. However, anything you offer our haulers will be appreciated.
Good Removal Features
When you spend your money, you want the peace of mind that you will get good service.
There are some ways you can do your due diligence to ensure this.
Some things that a good junk removal company will include are:
Low Pricing
You want your junk removal company to come in with competitive pricing. This doesn't necessarily mean the lowest price you find. Instead, look for a company that values where the market sits for this service and offers fair pricing.
We recommend calling around and finding the best option on the market. You can compare pricing, availability, and reviews. This is a great way to be smart about the company you work with!
Customer Satisfaction
Any good company will put its customers first to ensure their happiness. It's imperative to support a company that values its customer's satisfaction. Choose a reputable company that has been around for many years.
Good Reviews
Search their reviews to ensure that their services are timely and they provide accurate quotes. Social proof is one of the best ways to build rapport with customers!
You can look into Google Reviews or Facebook Reviews. Word of mouth is also a great way to hear of great companies in your area. Making sure that other customers have been happy with the service will help you invest in a good company.
Now that you have all the necessary information, you can search for a company that provides a fair junk removal cost.
Timely Service
This service will make your life easier, save time, and safely dispose of your junk. You want a company that has availability and that will tend to your needs in a timely matter.
Having an excess of junk and trash in your home can be frustrating. Because of that, we recommend finding a company that will work within your schedule, but will tend to your home at their earliest convenience.
Do you have other questions about our junk removal services? You've come to the right place! Our team is happy to assist you and provide you with a quote.
Give us a call today and we will help set your junk removal up.
Contact us today!
(951) 450-6327
So Cal Haulers services most of all of Riverside county.