Are you looking for furniture removal or junk removal company? Do you have an old mattress or sofa that you need to get rid of? We provide great services for your junk!
Because unwanted furniture can be quite bulky and heavy, this can be a headache for homeowners.
If you're looking to remove a couch, bed, or other old furniture removal at a reasonable price, we can help!
This article will help you decide how you want to remove furniture by outlining our junk removal services.
We will discuss furniture disposal options, furniture removal costs, being eco-friendly, and what we take.
How To Use Furniture Removal Services to Get Rid of Unwanted Furniture
Before determining how to dispose of furniture, you'll have to identify what condition it is in. This will help us with the junk removal process. Regardless, you have a few options.
Landfill or Dump
If your furniture is broken or damaged, your options will be limited as opposed to if it is still in usable condition. This will result in junk removal or furniture disposal.
Donate
If your furniture can still be used, you can donate them to charities, sell them, or even leave them on the curb. Furniture donations are a great way to help other people and minimize trash and contribute with charitable organizations.
Curbside Pickup
Look into your local bylaws to make sure that your county allows old furniture to be left on the curb. This will allow other people free pick up with curbside pickup. You can even avoid a dump fee!
If so, other people can stop by and pick it up for free. This way you don't have to drop it off.
These are great ways to limit your imprint on the landfill system.
All of these options provide furniture removal for free (or you can even make a dollar)!
If your furniture is broken or damaged, you'll have to consider other options.
You can take them to your local landfill, local dump, or junkyard. Most junk removal companies will help with this and will take as much furniture as possible, including bulky items.
These junk removal service, such as So Cal Haulers, will pick up your unusable furniture for you.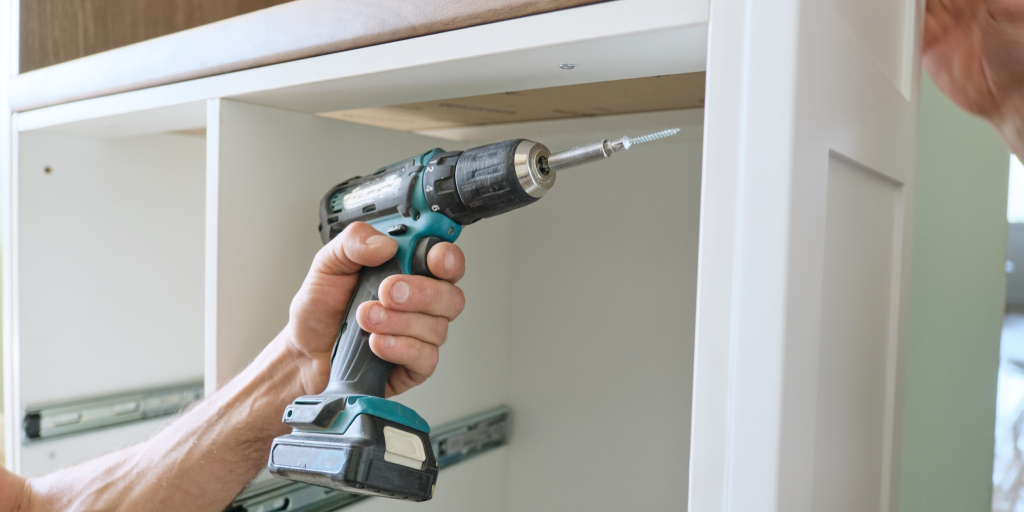 Taking Apart Old Furniture
Due to furniture being awkward and heavy in nature, your removal company may not equipped to handle it. This can limit your furniture pickup options and what removal company can help.
You'll want to ensure that the company you hire can handle such large and heavy loads of unwanted items.
If you opt to just dispose of your furniture in a dumpster, we do recommend taking it apart. After all, you're responsible for furniture assembly, so it makes sense that you would be responsible for disassembly.
This will make the lives of your garbage cleanup crew easier.
Tools Required
Allen wrench

Box cutter

Staple puller

Screwdriver
Begin to disassemble the furniture one piece at a time.
If this is too time-consuming for you, simply call So Cal Haulers and we will take it away for you.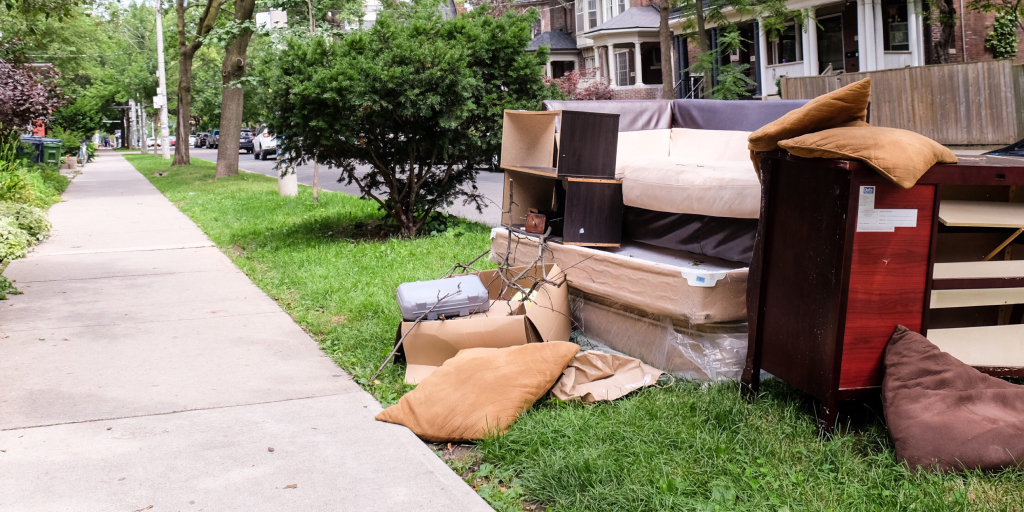 Types of Furniture For Recycle
We support being mindful of the environment.
If you have furniture that you don't need anymore, consider selling it, donating it, or giving it away. This will eliminate cost.
When furniture isn't in that good of condition, your next best bet is recycling it.
Most untreated wood furniture can be recycled.
However, if the wood has been treated, it can be difficult to recycle.
If you have metal furniture, you can contact a local scrap metal dealer.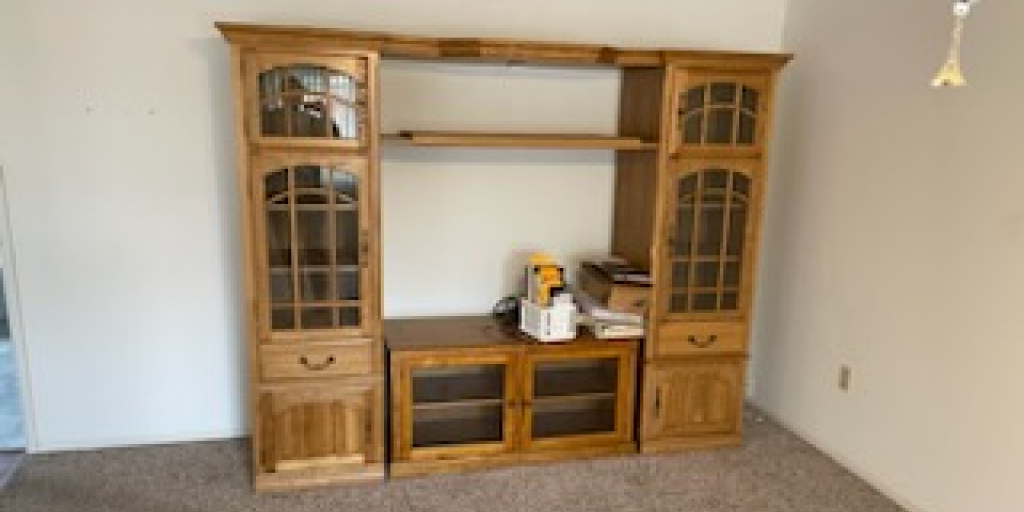 Cost of Furniture Removal
Many factors determine furniture removal prices. Junk removal companies charge based on many different things. Furniture removal isn't a one-price-fits-all. Of course, furniture removal cost is important.
Instead, the cost for a junk removal service will depend on several factors, such as:
What Needs to be Disposed Of
What furniture do you need to throw out?
How Much We Need To Remove
How much manpower is necessary? How much time will it take our team?
How Much Space It'll Take Up In the Junk Hauler
We charge based on how full the junk hauler is.
To get adequate furniture removal costs, call us.
You can request your free estimate for furniture disposal cost and junk removal services online.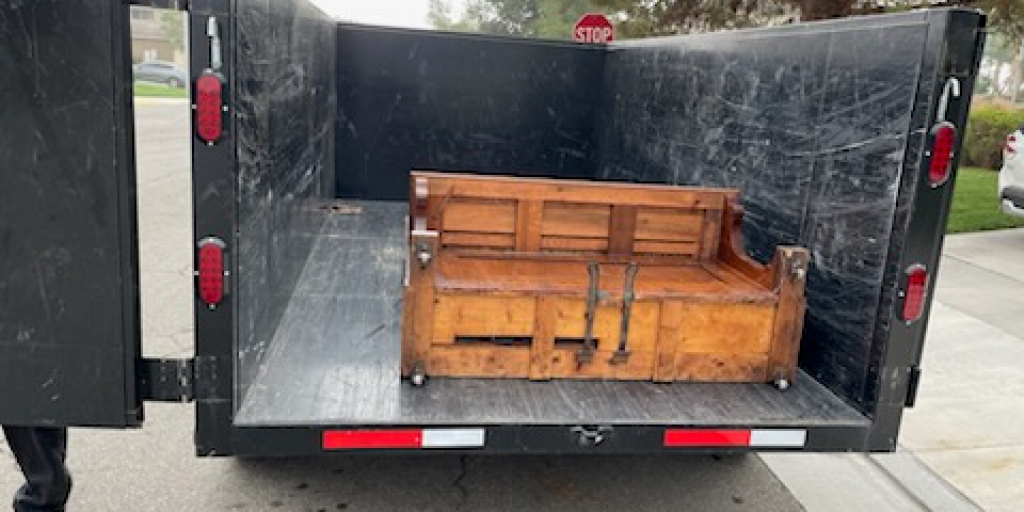 Why Choose So Cal Haulers Furniture Removal Service?
If you've decided to hire the professionals for disposal of furniture, then you've come to the right place! If you don't want to dispose of your own furniture, then hiring a junk removal company is the way to go.
We provide a furniture haul away on a budget, unlike other junk removal companies. We pride ourselves on offering a competitive furniture removal cost.
These are some reasons you might choose So Cal Haulers:
Quick
We know that once you want to get rid of junk, then you would rather it be removed immediately.
We understand that sometimes time doesn't permit waiting for furniture removal.
We offer emergency old furniture removal and our team is available 24/7. Our furniture removal services aim to be quick and efficient.
Reliable
So Cal Haulers is a insured junk removal and furniture removal company.
Furthermore, we provide reliable services that provides an all-inclusive fee, including dump fees.
All of our estimates are accurate and we will never surprise you with hidden fees.
You can trust our word. We are proud to provide exceptional service, same day furniture removal, and work alongside local charities.
We are capable of heavy lifting and moving oversized items. If you have other junk, feel free to contact us and we will work with you in both urban and rural areas.
Effective
We ensure that our services are effective and eco-friendly. We help you get rid of awkwardly shaped and heavy items that won't fit in a dumpster. Our disposal services can take care of your mattress or sofa.
We have perfected our process to fit as much as we can in one full truckload.
We will recycle furniture that is in good shape and donate where applicable. We also keep our cost of removal at a minimum.
We want you to feel good about your furniture removal, so we can give you peace of mind.
Professional
Our team is curated of professionals who value providing exceptional customer service.
From the time you contact us to when the job is done, you'll be greeted with respect. Our truck is always maintained and we can provide the disposal you need wherever you need it!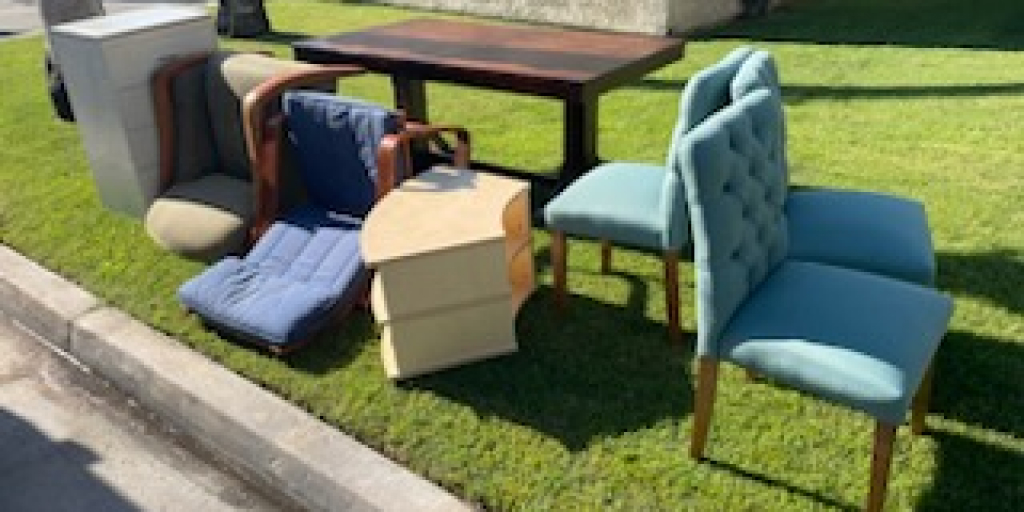 The Three R's
As previously mentioned, we are mindful of our environmental impact. We try to avoid your local dumpster whenever possible. After all, one man's trash is another man's treasure.
That's why we keep the three Rs (Reduce, Reuse, Recycle) at the forefront of our minds.
Everything that we remove will be disposed of in the most environmentally friendly way possible.
We are aware of the proper facilities to dispose of different options.
Should we not be able to recycle something, we will be in contact with charities to see if we can donate them.
Reduce
Encourage people to stop buying new furniture.
Reuse
Reuse the furniture for another purpose.
Recycle
Recycle wood and scrap metal.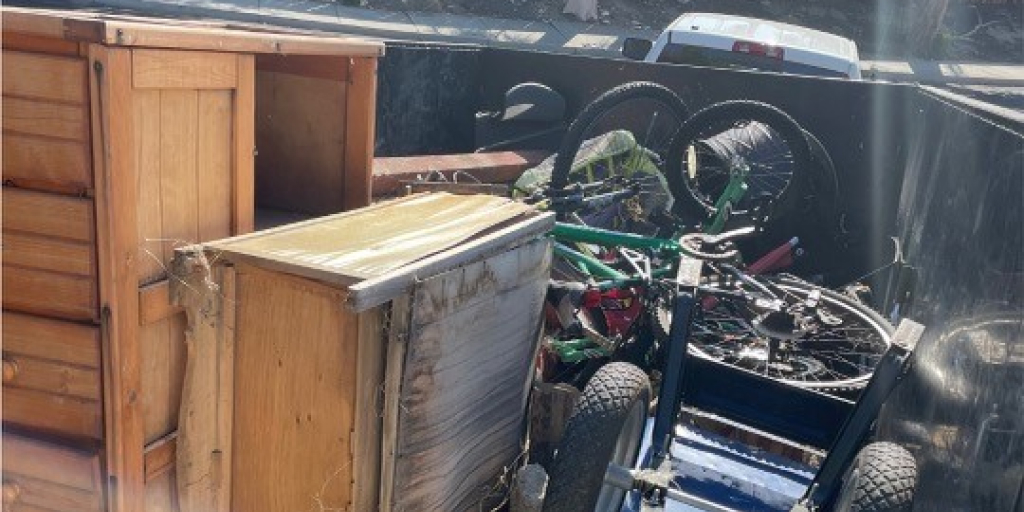 What We Take As Part of Our Furniture Removal Cost
We offer many types of furniture disposal.
The only thing we refuse is hazardous materials, tires, paint, and few other items.
We can take old bed frames, couches, desks, patio furniture, mattresses, sofas, dressers, dining tables, and more. Basically, most things that you need to get rid of, we can help!
If you have a question about something you want removed, we can answer it for you. We can service your location directly.
We will provide transparent furniture removal costs to help you get rid of old furniture.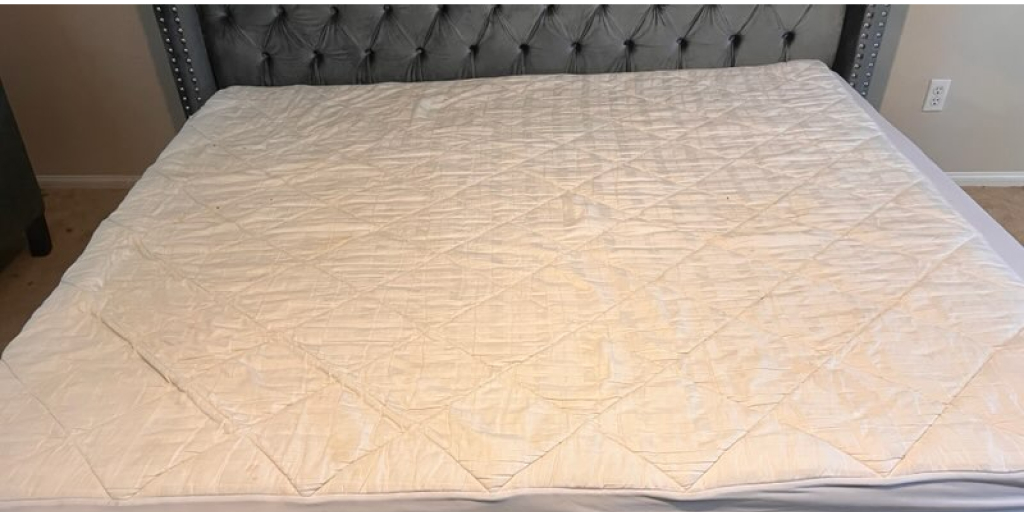 How Our Furniture Junk Removal Works
1 800 got junk isn't your only option. If you need to remove a mattress or other furniture, we, at So Cal Haulers can help at the same level of professionalism.
Whether you're looking for moving services or junk removal in your geographic location, we can help. We offer great service for your junk needs at a reasonable cost.
To book So Cal Haulers:
Fill out our online form

A team representative will call you to set an appointment

Our loaders will contact you before arrival

We will give you an on-site estimate and approximate cost before removing your old furniture

We will quickly remove the items with our truck and sweep the area

We will assess the items and take them to the dumpster, dump, or charities when possible
If you're interested in booking us, fill out the form below. Let us know your location and what you have to remove, such as a mattress.